Wonder Women
fave Magazine Summer 2016
fave MEN Winter Rescue 2016
fave Magazine F/W 2015-16
fave Magazine Back to Class 2015
fave Magazine SPRING 2015
fave Magazine WINTER 2015
faveMEN Winter 2015
fave Beauty Winter 2015
fave Magazine FALL 2014
fave Beauty Fall 2014 - SOLD OUT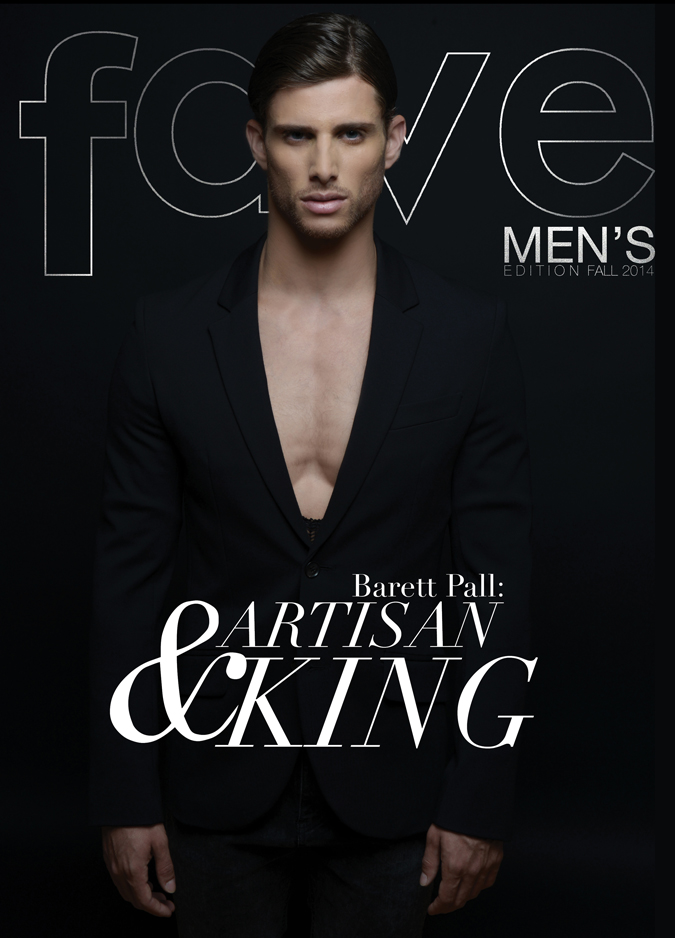 Men's edition - Fall 2014 - SOLD OUT
It has been five years since the concept of fave Magazine came to fruition. The idea began when a group of friends in the fashion and beauty industry came together to support me in a new endeavour. This one however, proved to be one of the most successful projects yet.
The idea was originally intended to be a personal project. I was simply looking for feedback and support from those whose personal and professional opinions I value and respect. By the end of the meeting, this personal project had become a communal effort, and everyone wanted to be a part of it. And so, the fave Magazine adventure began.
The word 'fave' is derived from 'favourite'. While there are two recognized spellings for this word (fav and fave), for us, the "e" at the end stands for 'electronic'. Our main goal was to create a publication that would feature our favourite fashion and beauty selects, and we wanted to make it available electronically for the world to see.
More importantly, one of our mandates is to support and feature up-and-coming talent by providing a platform to showcase their craft
alongside industry professionals. Since then, talent from across the globe has graced the pages of our publication and we've covered numerous fashion events from Miami to
Paris; just about anywhere we spot something that grabs our attention.
​
Early this year, we reached an incredible milestone by hitting the two million readers mark! The response has been overwhelming and we're touched by the continuous support of our readers. That being said, I would like personally take this opportunity to extend a heartfelt thank you to all of our readers, fans, the fave team, and everyone that has become involved in this wonderful project. We could not have done it without you!
2016 marks a new era for fave Magazine. We are very excited to announce new developments in publication. The demand for print copies increased drastically in 2015. We've since tested several options, and today, I would like to introduce
fave OnTheGo.
This new print edition of fave Magazine is presented in compact format that is perfect to take around with you wherever you go. Even though the internet and Wi-Fi have become readily available for many, there are instances when a paper copy is ideal. fave OnTheGo is there to fill the void when technology is not accessible. Please stay tuned for announcements on our website.
In the interim, get ready to enjoy this incredible issue; packed with outstanding fashion, beauty, and an amazing interview with Canadian actress Amy Forsyth.
Wishing you all an incredible summer on behalf of the fave Magazine team!
(From Editor's letter)